Wae Rebo Village Tour – Unique Culture Tour (3D/2N)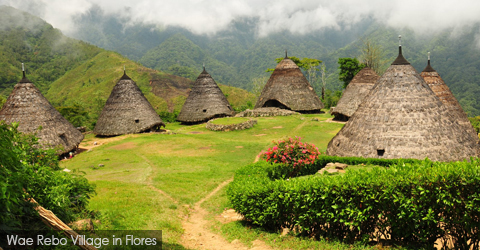 Wae Rebo Village Tour is one of the special and unique tours provided by our company. This tour will bring and introduce you to the deepest insight into the purest and most unique western Flores's cultural village which is called Wae Rebo village. It is the only village where it is still the original and impressive conical-shaped village of the Manggaraian tribe. Wae Rebo village is located high up on the mountain area in the west Flores island and to reach Wae Rebo village is only be able to trek through the primary forest.
Wae Rebo Village Tour offers the trip combination of exploring West Flores' pure nature, charming local inhabitants, and Manggaraian unique culture as the main attraction which is always related to nature, local social life, spiritual belief, and local customs. Due to Wae Rebo Villagers are very well maintained their culture, nature, and the unique shaped of their house from traditional architecture therefore by 2012 the village gained an honored as the top award by UNESCO. To get an idea and a little insight about the Wae Rebo village tour, here bellow we design the tour program, but it can also be customized or modified based on our customers' requests.
Wae Rebo Village Tour Program (3Days/2Nights)
Starting Point    : Labuan Bajo, west Flores
Ending Point      : Labuan Bajo, west Flores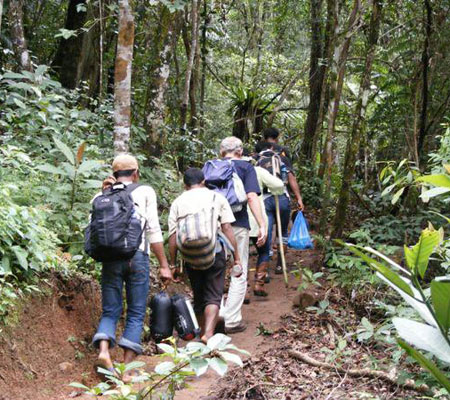 DAY 1. Labuan Bajo – Lembor village – Narang village – Denge village – Wae Rebo village (L,D).
Pick up in the morning at the hotel/airport in Labuan Bajo, west Flores. Drive to Lembor village to see the largest wet paddy field in west Flores. Drive to Narang village southern coast of west Flores. Drive to Denge village. Start trekking up for 3 hours to the impressive and unique traditional village of Wae Rebo. Lunch on the way, Dinner, and overnight at Wae Rebo village.
DAY 2. Wae Rebo Village – Denge village – Narang village – Lembor village – Labuan Bajo (B,L,D).
Simple breakfast at Wae Rebo village. See and enjoy the Wae Rebo village, by interacting with the local community to learn about their way of life and their unique culture before leaving the village. Trek down back to Denge village. Drive back to Labuan Bajo via Narang and Lembor village. Lunch will be served on the way. Check-in at your hotel in Labuan Bajo for overnight and dinner.
DAY 3. Hotel - check out for your next destination (B).
Breakfast at hotel, free at leisure until time to check out from your hotel for the next destination.
Noted: Wae Rebo village tour can also be combined with Komodo Tour to visit the real home of Komodo dragon or mixture with Flores Tour in exploring magical Flores island to the eastward.